Marcel Schlack is an up-and-coming filmmaker who has recently made his directorial debut with the short film Sky Shelter. The film is about a soldier in an apocalyptic postwar regime who rediscovers his hope to change things for the better after a wandering stranger crosses into his borders. Sky Shelter was released online in March of 2022 and has quickly gained over 230,000 views. We have interviewed Marcel Schlack to learn more about his experience creating the short film Sky Shelter and what's next for his production company Ancient Films.
The following interview has been edited for clarity and length.
1. In your own words, can you tell us what Sky Shelter is about?
Marcel: Sky Shelter tells the story of two civilizations separated by war. One lives on a self-sufficient space station in orbit and the other on Earth. Although life on Earth has changed drastically for the worse, the main characters have never given up hope and begin their journey to turn this around.
2. How did you come up with the idea? What was the inspiration behind the story?
Marcel: The idea was to create something that felt as big as possible with as little resources as possible. By extending the setting, in this case beyond Earth's atmosphere to the space station, I had the opportunity to tell a story between two co-existing worlds without having to rely on too many locations. The story around it needed to have a scalable character to make it something bigger and more professional in the future, while for this short film I wanted to keep it within itself as a kind of 3-act structure. So at the end, the viewer should feel like they've just seen a kind of complete story, but want to know what happens next, or even before.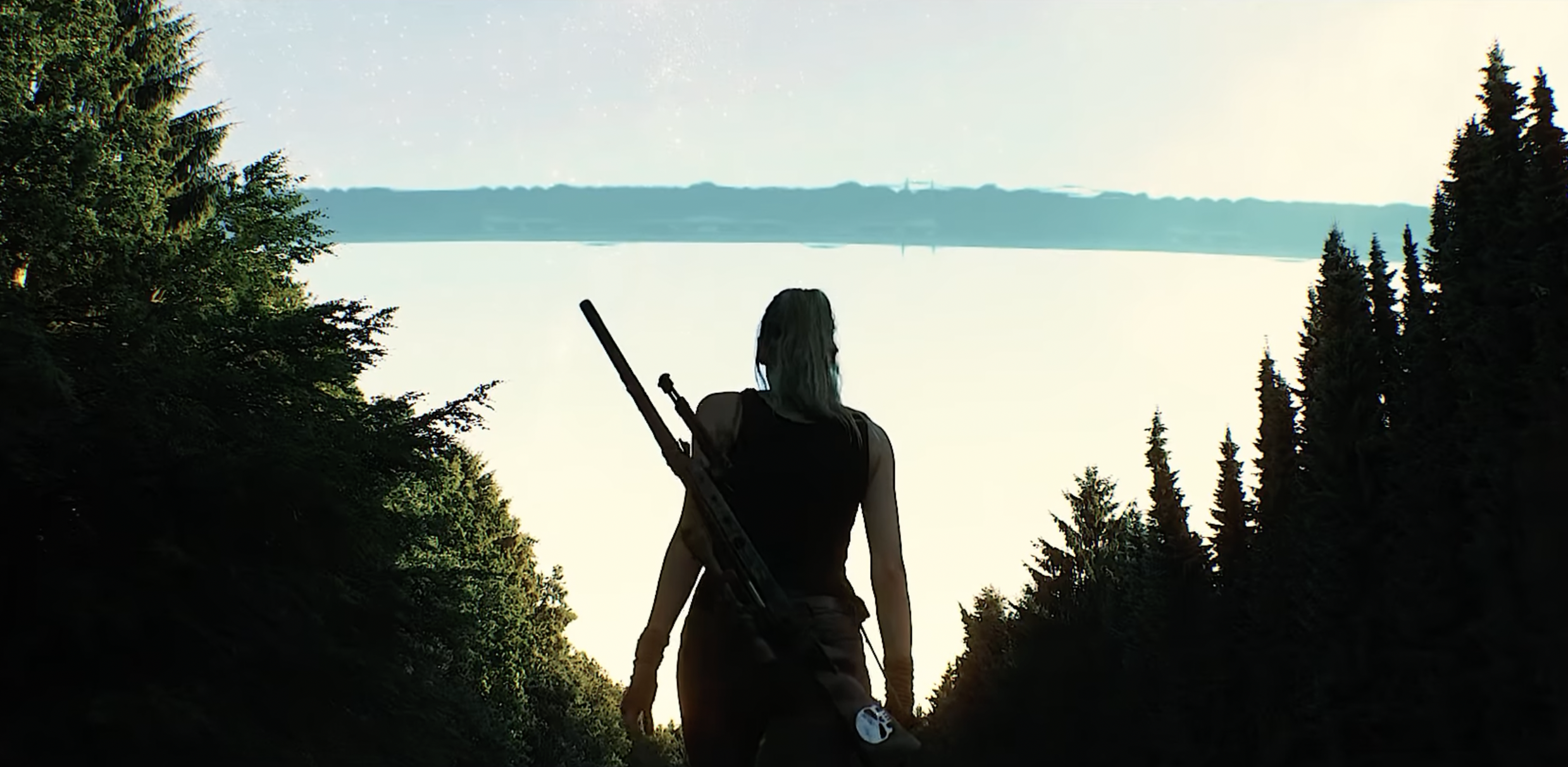 3. It looks like Sky Shelter is the first film made by your independent production company, which is an impressive debut! What were the lessons you learned from the project that you are going to apply to future projects?
Marcel: Thank you, I'm glad that my first film is mostly well received and I appreciate it very much.
As for the lessons, the first would be: the sound. This was the one that needed the most tweaking and even now there are still problems. I still have a lot to learn here, whether it's planning, recording on set, or post-production. Out of all the aspects of filmmaking, I think this is where I currently have the biggest deficit to fix. After that, of course, comes all the other areas, but I think that's kind of normal.
4. Were there any unexpected challenges on the production that you had to improvise to solve?
Marcel: We had to switch roles at some point, so some of the bad guys were actually played by the actors of the good guys. This was because none of the actors are real actors and some of them had to spontaneously go to work after a call from their boss before their last take.
Another problem was when one of the main actors got an open wound on his nose while fooling around with the weapons props during the break. We covered it up in post-production and incorporated the incident into the story so it wouldn't be noticeable and we could keep shooting.
Other than that, there was the problem that the original German dubbing couldn't be finished due to various issues, and now we only have the English one. This is generally accepted, but the German dub was supposed to be released in addition to the English version.
5. What made you decide to become a filmmaker?
Marcel: The ability to let others see through my eyes. Be it the outside world or my inner world. I don't know of any other profession that is as strong in its possibilities and richness of detail in that regard. And of course because I love to tell stories.
6. What role do you enjoy the most on a film production? Which is the most difficult for you?
Marcel: To be honest, I like them all, and at the same time I find them all difficult. That's because I try at all times to achieve more than my abilities actually allow at the time. That may not always work out perfectly, but it's the only way I can develop personally. As long as I'm shooting short films on my own budget, I'll continue doing things this way.
In the long term, however, I plan to fill more and more positions in my projects with other professionals and hope that by then I will have learned enough for an equal intellectual exchange with them.
7. Sky Shelter has gotten hundreds of thousands of views in a short amount of time. Why do you think short films are getting a massive amount of attention online these days?
Marcel: I think it's because independent filmmaking and also decentralization in general is undergoing an incredible macro evolution, and by offering ever-evolving affordable technologies, and learning opportunities, the ideas can finally be realized that otherwise would never have made it out of the drawers past the industry gatekeepers and onto the viewers' screens.
It also always leaves me speechless what level of quality these independent productions can now achieve as a result of the development just mentioned. I therefore suspect that this is a strong argument for the growing acceptance of the audience towards them.
So I don't think that the need for original ideas has grown, but rather that the previous superiority of the ruling industry to prevent them has dwindled and continues to do so.
This is then what you can see in the clicks and to some extent in the comments on these films and finally in the emergence of portals like Reveel. It's a great development and I'm excited to see where it will lead.
8. What's next for Ancient Films? Do you have any projects in the works?
Marcel: I'm working on two projects at the same time right now. One is set in the same universe as Sky Shelter and the other is in a drama. Which project will be released first is still open, but I'm very excited to start production.
Watch Sky Shelter for free on Reveel, which is available on iOS devices, Android devices, Macbooks, PCs, Roku, and Fire TV.